Salmon Run
Notice: It is with regret that this year's Salmon Run has been canceled due to smoke conditions.
Please check back for next year's Salmon Run!
10th Annual Salmon Run / Walk
Sunday, September 23, 2012 (8:45 am Sign-Up)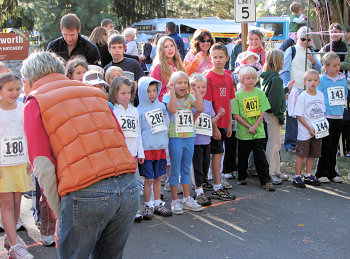 Bring the whole family for a day of fun!
Kids under 6 can run our Small Fry Obstacle Race.
Kids 7-13 can race our Smolts 1Km course with obstacles.
Ages 14 and older can participate in our 5km walk/run and our 10km run.
The course winds up the beautiful Icicle Valley on pavement with some trail running.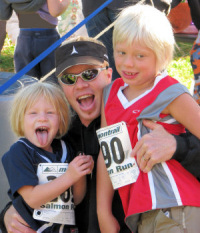 T-shirts, great prizes and refreshments are included! All proceeds benefit the Wenatchee River Salmon Festival.
Download the Salmon Run Brochure and Registration Form (.pdf)

For more information, contact Claudia at: Mt. Stuart Physical Therapy
509.548.3133
claudia@mtstuartpt.com.
Official Mt. Stuart PT
Salmon Run Website

Hope to see you there!