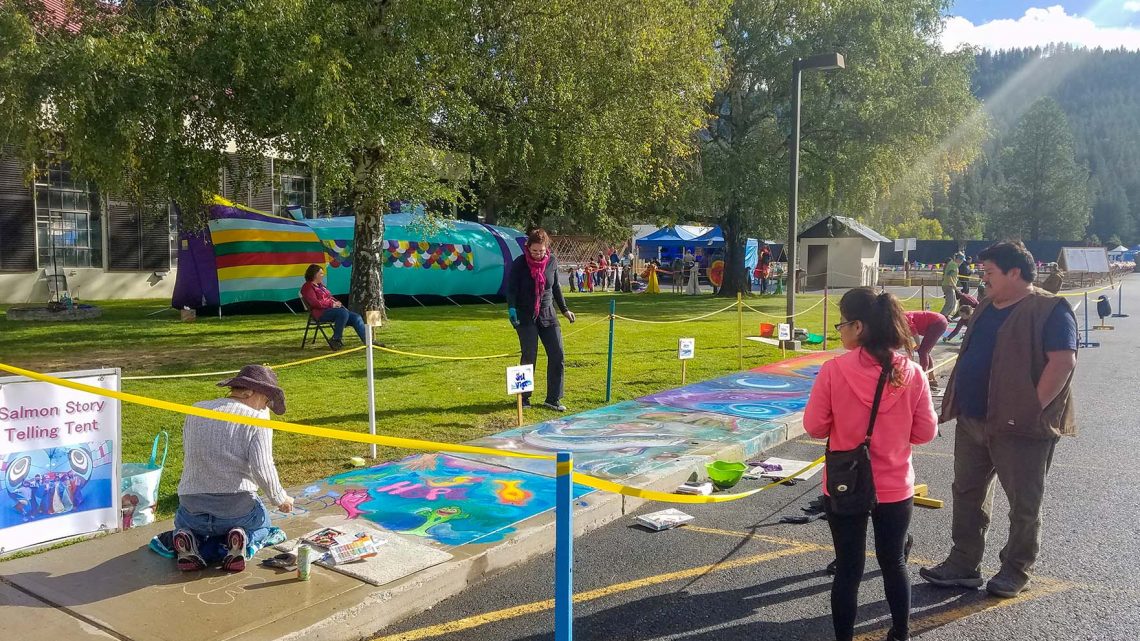 Celebrating Salmon Through Art 
The Wenatchee River Salmon Festival focuses on natural resource education and outdoor recreation, and shares the cultural significance of the salmon to people of the Northwest.  It has become a tradition for artists from around Leavenworth and the Wenatchee Valley to decorate sections of sidewalk at the Leavenworth National Fish Hatchery to celebrate the return of the salmon to our Northwest rivers.   
Check out some of the amazing creations from previous years below and if you're interested in donating your artistic talents in future years, please complete the Chalk Artist Application. 
Thanks to all the artists for supporting Salmon Fest and for making these colorful imaginative creations a highlight of the festival year after year!
Due to the cancellation of Community Day and School Days being moved to the Rocky Reach Discovery Center for 2022, the Chalk Art Program will be on-hold temporarily for 2022. We are hopeful that Chalk Art will return in future years. 
Click an image to view a larger version.
Sign Up to be a Salmon Fest Chalk Artist
Thanks for your interest in creating something special for Salmon Fest! Please complete the application and we'll be back in touch with you about potential opportunities.