Annual Poster Contest
3rd Grade Student Artwork Made Famous
THANKS CHELAN COUNTY PUD! Each Spring the Wenatchee River Salmon Festival kicks off the new year by hosting a poster design contest in local elementary schools based on the event's new theme.  Winning designs are selected from around 1,000 posters submitted by grade schools throughout North Central Washington.  The posters are judged on the basis of creativity, artwork, and use of that year's festival theme.
One grand prize winner and two runners-up are selected in April/May and the winning poster is incorporated into the "o-FISH-al" Salmon Festival Community Day Poster that is distributed throughout the region leading up to the event.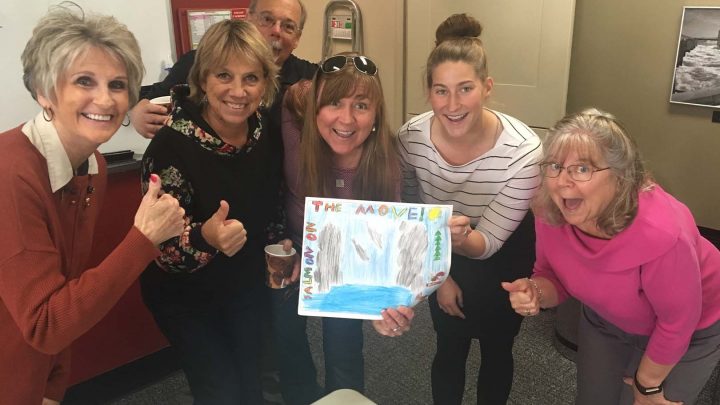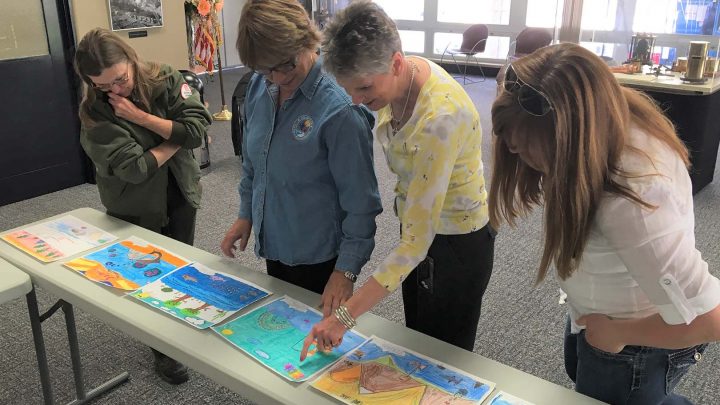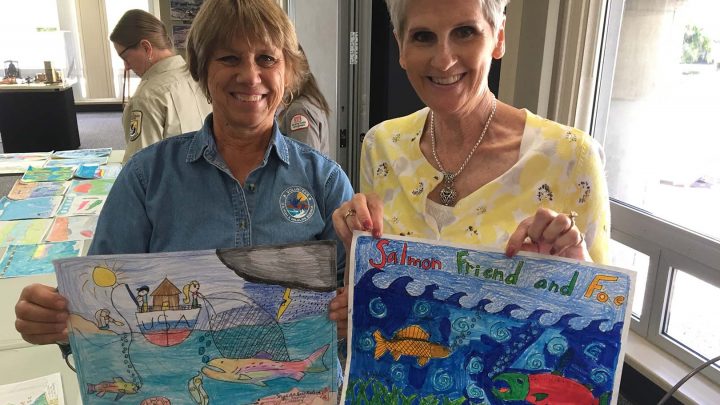 Judges review student artwork to select the winning designs
The poster contest provides a great opportunity for teachers to meet Washington State learning requirements through integrating art and science.  Teachers and festival representatives present information about the salmon life cycle, the role of salmon in the "web of life", and the relationship of humans to the natural environment.  The students choose ways of illustrating one of these concepts.  Most posters submitted are beautifully done and reflect a lot of thought and effort.
Want your students to participate in the contest?
Please complete the form below and we'll be back in touch with details.
Check out some of the amazing creations from previous years below!
Click on any image to view it larger.
2019 - Catch the Salmon Fest Fever
2017 - Salmon Friends and Foes
2015 - Salmon Celebration
Grand Prize Winners from Previous Years
Thanks to all the students and teachers for supporting Salmon Fest and for providing these colorful imaginative creations for others to enjoy and to help promote the festival.