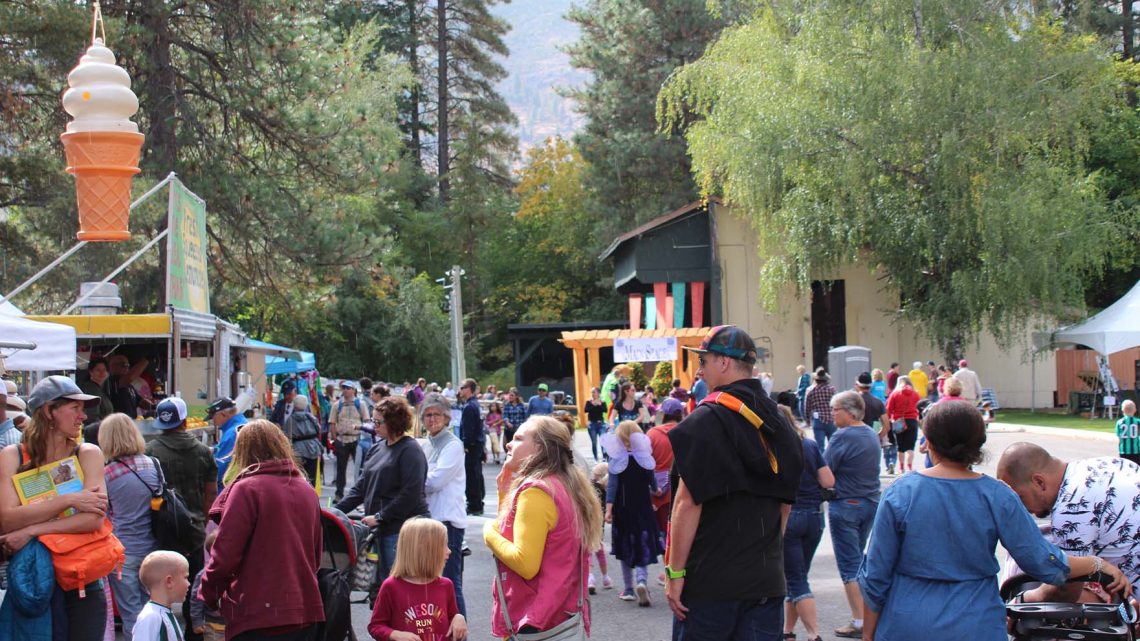 Food & Crafts Vendors
Salmon Fest focuses on natural resource education and outdoor recreation, and shares the cultural significance of the salmon to people of the Northwest. During this multi-day event, we typically offer several spots for food and craft vendors.
Vendor Application Forms will be available below once plans are established for the next event in 2023.  Please complete the appropriate form below once available.  Please call 509-548-6662 ext. 226 if you have questions, or need more information concerning the application process.  Thanks for your interest in supporting Salmon Fest! 
Salmon Fest School Days are back in 2022, but at a new location! 
Unfortunately, due to time constraints and ongoing construction at the Leavenworth National Fish Hatchery, there will not be a Community Day on Saturday in 2022. Thanks to our friends at the Chelan PUD for allowing use of the Rocky Reach Discovery Center as a back-up location which will enable us to proceed with School Days for students.
2022 Event Info
Dates:
SCHOOL DAYS – Thurs & Fri, Sept. 15th & 16th
COMMUNITY DAY – No Community Day for 2022
Location: Rocky Reach Discovery Center 
Salmon Fest typically provides opportunities for both food vendors and craft vendors. If interested, please complete and submit the appropriate application(s) below. Thanks for your interest in supporting Salmon Fest!