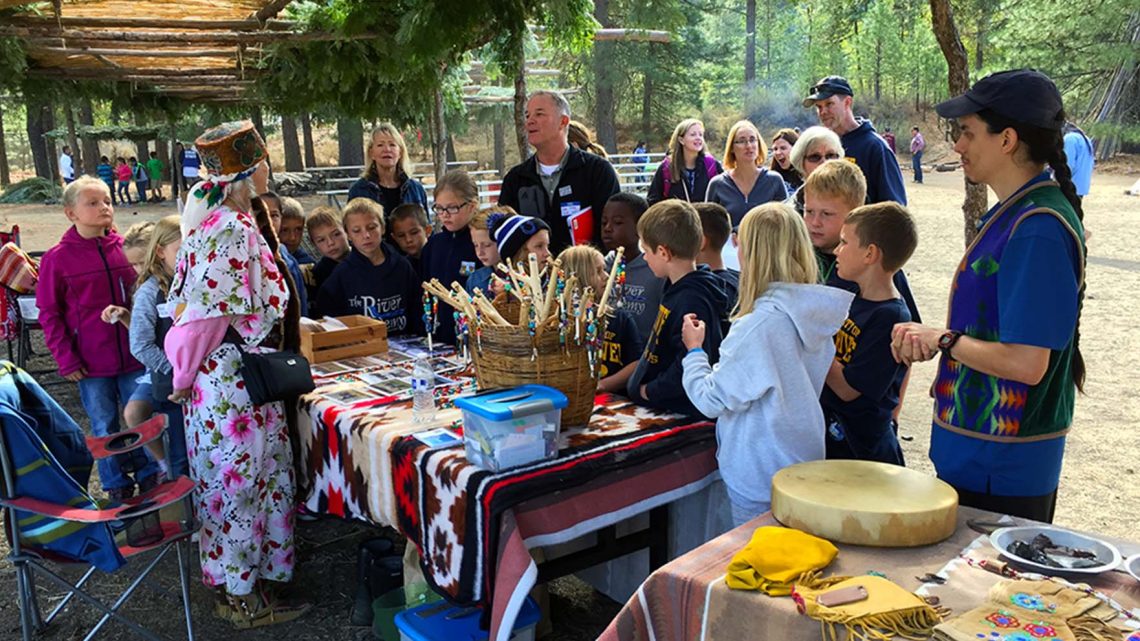 Chelan County PUD River Ramble & Native American Village
In 2018, the popular River Ramble event hosted by the Chelan County PUD joined forces with the Wenatchee River Salmon Festival's existing Native American Village for the benefit of both events! Attendees enjoyed the meticulously crafted village, presentations, and activities complete with a traditional canoe, salmon bake, and drumming and dancing, plus arts & crafts, and outdoor recreation like traditional salmon fishing and atlatl throw. 
The Native American Village will continue to be a exciting feature of Salmon Fest for years to come. 
2019 River Ramble Booklet
View or download by clicking on the icon to the right.
Below is a list of activities, exhibits, outdoor recreation, and live performances specifically for River Ramble and the Native American Village at Salmon Fest.
Native American Village Activities & Exhibits
We encourage you to visit and interact with these activities throughout the day. This tentative list will continue to be updated as we near the festival.